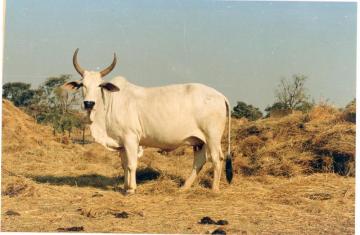 Malvi is named after its place of origin viz. "Malwa" region. It is also known by synonyms as "Mahadeo puri" & "Manthani". The breeding tract includes Rajgarh, Shajapur, Ratlam and Ujjain districts of Madhya Pradesh. Malvi cattle are white or white greyish - darker in males, with neck, shoulders, hump and quarters almost black. Cows and bullocks become nearly pure white with age. The horns are curved and emerge from the outer angle of the poll in an outward and upward direction and are about 20 - 25 cm in long. The animals are well known for quick transportation, endurance and ability to carry heavy load on rough roads. The animals of this breed are strong and well–built. The average milk yield in this breed is around 916 Kg per lactation with 4.3% fat and ranges from 627 Kg to 1227 Kg.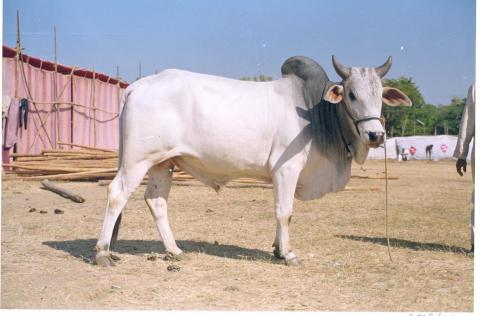 For further details, please follow below given link:
http://14.139.252.116/agris/breed.aspx
Compiled by Animal Breeding Group, NDDB from Information System on Animal Genetic Resources of India (AGRI-IS)- developed at National Bureau of Animal genetic Resources, Karnal, Hariana, India.